Having your very own backyard deck offers many opportunities. A deck is a great place to enjoy food and conversation with friends or even spend some peaceful time on your own. It also adds value to your home.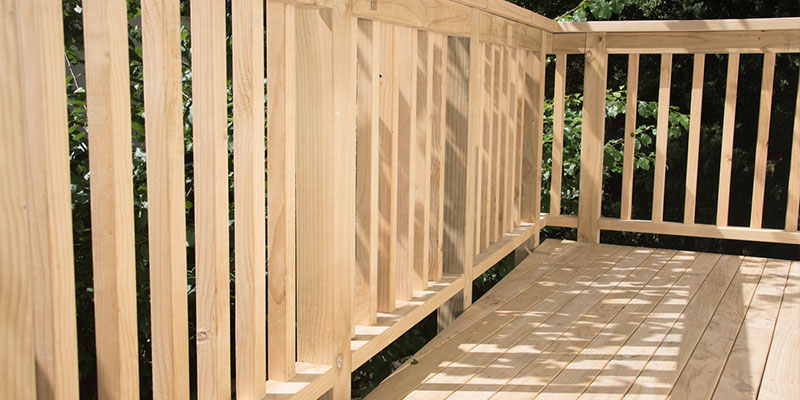 If you are interested in having a deck constructed on your property, the first step is to find a deck builder you can trust. Here are a few things you should look for in a deck builder:
Experience – Building a deck requires the proper skills and practice to ensure safety and longevity. You should search for a deck builder who has built many decks professionally before. If they have several years of experience building decks, that's a good sign.
Knowledge – A deck builder should be up to date with the latest products and developments within the deck construction industry. If they are familiar with many of the options that are available, such as pressure-treated wood, and have the skills to provide it, you will have more choices.
Warranties – Great deck builders will offer excellent craftsmanship and back up their work. Ask your deck builder if they offer a warranty.
Positive Reviews – Seeing what other people have to say about a deck builder and the work they have done is always helpful. Reviews let you know whether a deck builder is right for you.
If you need a deck builder serving the Atlanta, Georgia area, don't hesitate to contact us at Greenbriar Remodeling & Painting LLC.