Leave the deck construction process to our efficient building team.
If you were to search for deck construction tutorials online, you'll come across countless videos and step-by-step instructions for building a basic deck for your home. Although it's certainly possible for a homeowner with minimal construction experience to build a deck by themselves, our team here at Greenbriar Remodeling & Painting LLC would strongly advise against it. Without the proper safety equipment, tools, and professional experience, the deck construction process can be expensive, dangerous, and time-consuming.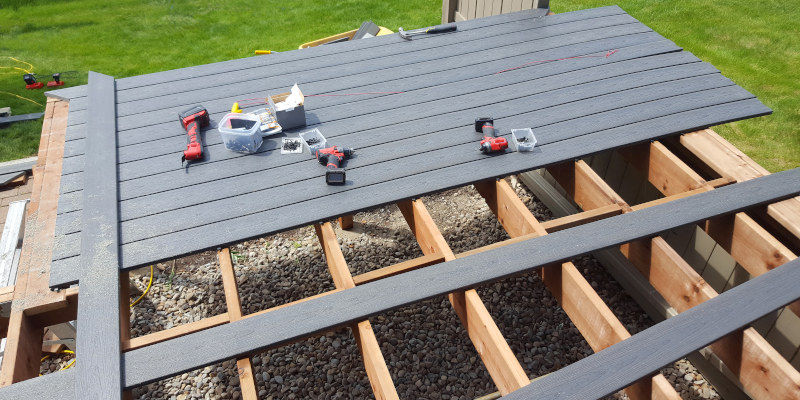 Our team of professional builders has been providing exceptional deck construction services throughout the Atlanta, Georgia area for over a decade, and we'd be thrilled to help you create a beautiful deck that you and your family will love. Our skilled and thoroughly trained team members only use the highest-quality materials from trusted manufacturers, and our work always complies with local code regulations. When you trust our deck construction team, you can rest easy knowing you have a dedicated and motivated team working on your project.
To begin the deck construction process, you'll need to get in touch with one of our team members. After learning more about your specific needs, wants, and budget considerations, we'll figure out how large you want the deck to be and what materials you'd like us to use. Once we have all the information we need, we can give you a free estimate for our deck construction services. If you decide you'd like to work with us, we'll get started as soon as possible.
When it comes to something as important as your deck, don't try to DIY. Instead, rely on a skilled, professional, and local team that has your best interests at heart. If you'd like to learn more about the deck construction process or our other services, please give us a call today.