Trust our commercial painters to transform your building inside and out.
Every business owner understands the importance of making a great first impression, and the appearance of your commercial building can speak volumes. At Greenbriar Remodeling & Painting LLC, we offer commercial painting services to help your business look its best both inside and out.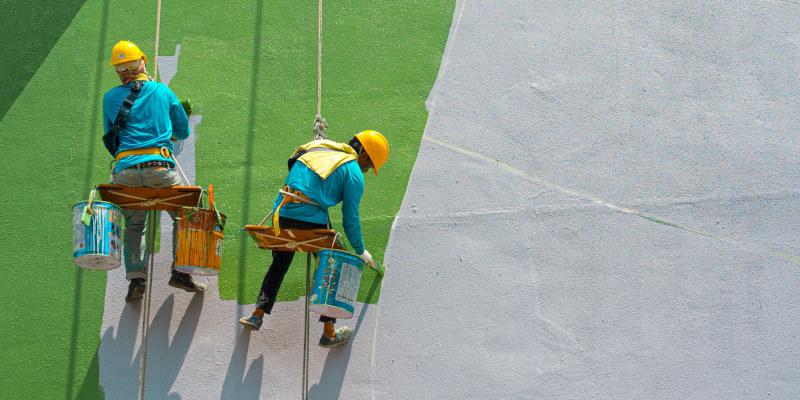 Our team is proud to serve the Atlanta, Georgia region, and every commercial painter we employ is dedicated to delivering high-quality results. Whether you're looking for a modern, minimalistic look or a bright, eye-catching exterior, we're equipped with the right tools and expertise for the job. We always use paints from trusted brands, and we'll work efficiently to allow you to enjoy your refreshed commercial space as soon as possible.
If you're thinking about tackling a commercial painting job on your own, our team would like to encourage you to hire a commercial painter instead. Trying to paint all the interior walls or your entire building can become a lengthy, time-consuming process, and if you're not armed with the best tools for the job, you can end up with an imperfect final look. By relying on a commercial painter from our team, you can focus on other tasks while our skilled professionals safely and expertly complete your painting projects.
When it comes to the appearance of your business, you shouldn't settle for an average look. Instead of leaving your building as-is, consider reaching out to our team to schedule a professional painting service. You'll be surprised at the difference a few coats of paint can make on the look and feel of your space. Simply give us a call today for a free quote.